It's Perfect for Those Pursuing an Active, Yet Tranquil Lifestyle in the Mountains
Those who live in Ashe County are people who want a more relaxed lifestyle. They enjoy the tranquility of the mountains, and the many things Ashe County and its surrounding area has to offer.
Ashe County is truly a destination in and of itself. Tucked away in the Blue Ridge Mountains of North Carolina in the far most northwestern corner of the state away from traffic and city congestion, it is a haven for retirement and second-home buyers.
If you're searching for a place to live that will encourage a healthy lifestyle, then continue reading...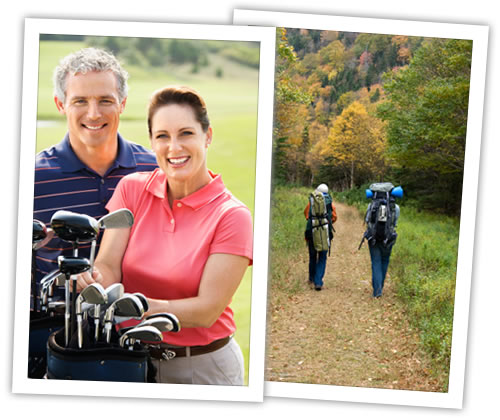 Everything Needed for Healthy Living is Right Here in Ashe County
Respectful Population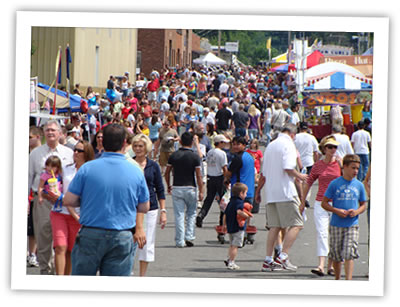 The people of Ashe County are largely quiet and dignified, friendly mountain folks who welcome newcomers to the area. They are a self-reliant people, who have a deep respect for their neighbor and expect the same in return. They value their Appalachia culture and down through generations have kept their mountain traditions alive through their music and story-telling. They readily adapt to change and new endeavors with enthusiasm and anticipation.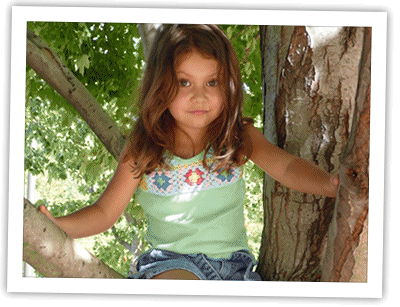 Fostering Growth
Ashe County people are involved with their children. And, this is evident as they proudly spend more per student than the North Carolina average. Ashe County Schools maintain a low drop-out rate and their SAT scores far exceed the state average and the national level.
Rich in the Arts
Music festivals and art shows are constant in all seasons – anywhere people gather you will find music whether it's traditional mountain music, contemporary or chamber music. The Ashe County Arts Council is very active in the community cultivating and enhancing the cultural life in the region. Ashe County has its own Civic Center – and is home to Ashe County Little Theatre.
Thousands of people come to visit the frescos in Ashe County. Internationally renowned Artist Ben Long, painted his first fresco in St. Mary's Episcopal Church in West Jefferson. A year later, he painted a life size depiction of The Last Supper in the Holy Trinity Episcopal Church in Glendale Springs.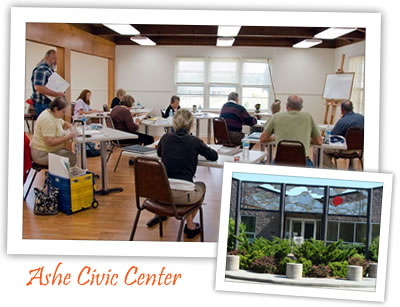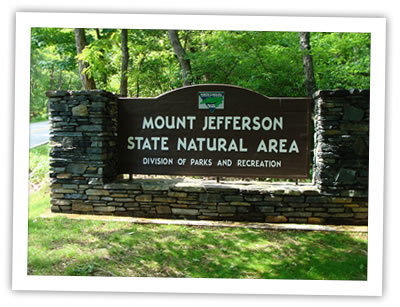 Recreation for All
There are two golf courses in Ashe County, and several more within a 30-minute drive. The famed Blue Ridge Parkway makes its way through the county offering hiking trails, picnicking, rock climbing and other outdoor activities. The historical New River is great for canoeing, rafting and fishing, native trout streams for fishing are only a few of the many outdoor activities Ashe County has to offer. You could spend a lifetime in the area and each day meet new and interesting things to do.
Shopping & Dining
Nestled in a valley with the mountains above is the Town of West Jefferson. West Jefferson is well known for its street murals, its many art galleries in and around the town and for the monthly gallery crawls sponsored by the Ashe County Arts Center. The town offers unique shops, restaurants, mountain music, festivals, a town park with bi-weekly evening concerts, the Farmers Market on the back street offering organic vegetables, fruits, homemade items as well as handmade mountain crafts. There are strip-malls in and around the town offering additional shopping as well as in the Towns of Lansing, Jefferson and Glendale Springs.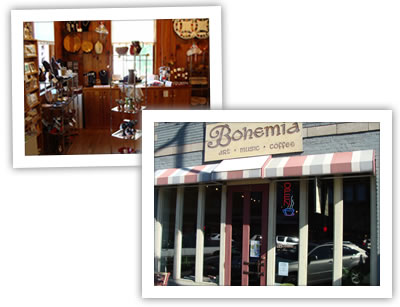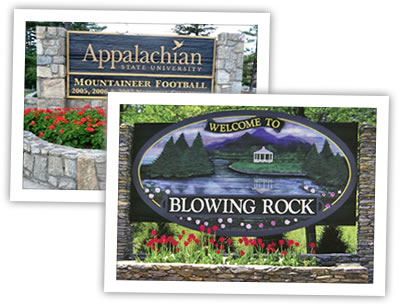 Great Neighbors
Ashe County it is also a spring board to nearby area activities. The Boone and Blowing Rock areas are as close as 20-25 minutes away for those who enjoy skiing or sporting events. For those interested in continuing education, the opportunity lies in a short distance away at Appalachian State University or the Community College in Ashe County, or Wilkesboro. For those interested in the arts, the Florence Thomas Art School is also located on the Blue Ridge Parkway in Glendale Springs.
Explore Natural Splendor
Ashe County has four distinct seasons. The high elevations (5,100 feet at highest elevation) provide temperate summers, beautiful autumns, mild winter snows, and a refreshing new beginning in spring. Ashe County encompasses approximately 427 square miles of diverse terrain from farm land at 2,300 feet in elevation to 5,500 feet on mountain tops. There are approximately 25,812 full-time residents, a population density of 57 persons per square mile. During the summer months, this number increases as Ashe County becomes home for many summer residents who spend summers in the cool mountain breezes of the North Carolina Mountains.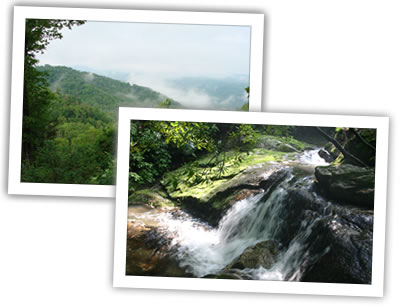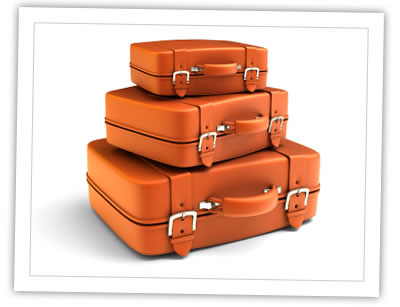 Easily Reached
Ashe County is easy accessible to the surrounding cities: Charlotte is only 2-hours away. Winston-Salem - Greensboro is only 1.5 hours away. Raleigh-Durham and the Tri-Cities are easy access to and from Ashe County.
Ashe County Airport is large enough to accommodate corporate and private jets.
More Information
For more information on Ashe County visit these websites.
www.AsheChamber.com
www.AsheCountyGov.com
www.AsheMemorial.org
www.AppRHS.org
www.AsheHistory.org